Gained some weight over the pandemic? I've got you covered! In this post, I'm sharing some insights on pandemic weight gain and 5 holistic ways to return to your healthy weight.
Y'all lemme just say it out loud. This pandemic hasn't been easy for a lot of us.
Along with the uncertainty of the future, major lifestyle changes, financial stresses, and new unhealthy habits formed, it's not a surprise lots of people gained weight in the past year.
If you've been following my journey, you'll know that a huge part of my weight gain was caused by binge eating every time I was stressed. Not only that but I had zero healthy habits when it came to food. Nada.
Whatever it is that's caused you to gain weight over this pandemic, know that you're not alone and it's not too late. We are — all together — living through collective trauma. It's hard, in both obvious and subtle ways.
I'm sharing some healthy and holistic ways to help you get back to your healthiest weight and the proper mindset when it comes to eating right and living mindfully in these challenging times.
Have People Gained Weight Due To The COVID-19 Pandemic?
Yes, pandemic weight gain is freakin' real.
So don't be too hard on yourself. In fact, one study shows that 22% of adults reported gaining weight over the COVID-19 pandemic. Factors such as lack of sleep, snacking after dinner, decreased movement, and stress eating are some of the reasons why people are gaining more weight.
Another survey from the American Psychological Association (APA) shares that 61% of US adults (from a group of 3,000 respondents) are unhappy with their weight change. From that, 42% mentioned they had gained more weight than intended.
Sound familiar? Fear not! Again, it's normal and not even bad necessarily. But if you'd like to lose some of the weight to meet your overall health goals, I'll be sharing some tips below.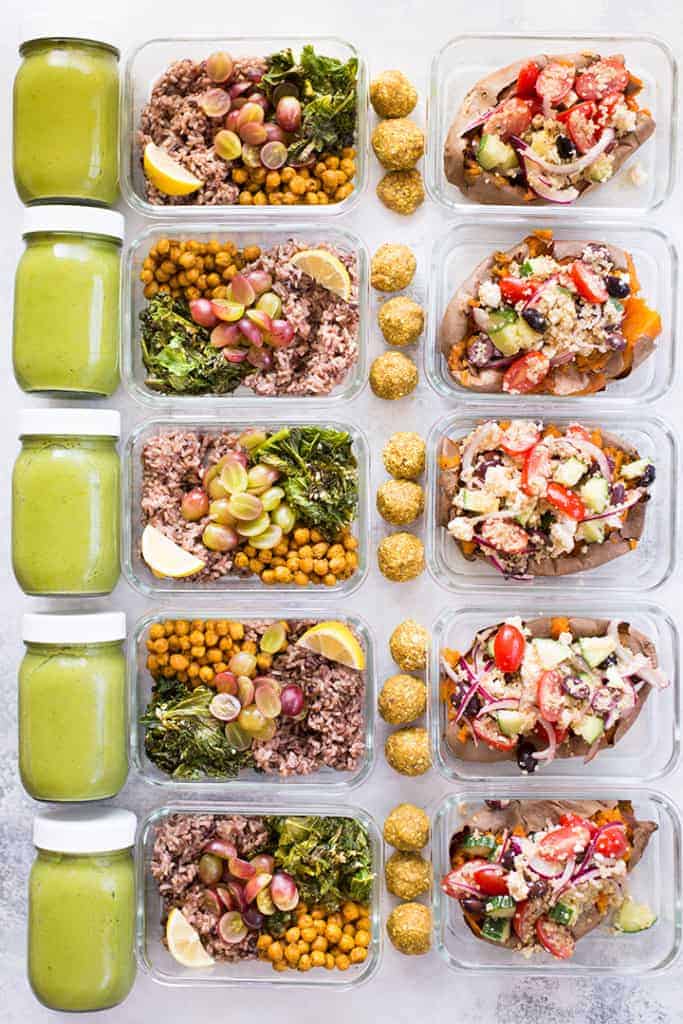 How Much Weight Did Some People In The US Gain During The COVID-19 Pandemic?
Brace yourself… The same survey by the American Psychological Association (APA) reports that from the 42% of people who had gained more weight, the average adult gained–wait for it–29 pounds.
Yep, you read that right. But don't let that discourage you, it's nothing to be ashamed of. The pandemic has taken a toll on our bodies and that's totally normal.
Does Having Obesity Increase The Risk Of Severe Illness From COVID-19?
Yes, obesity can make us more susceptible to COVID-19. As we're not yet out of the pandemic, it's another reason to shed off those pounds or keep our weight in check.
According to the Center for Disease Control (CDC), obesity can also increase our risk for the following:
It can triple the risk of being hospitalized for COVID-19 (including the need for intensive care unit admission and mechanical ventilation).
It can impair our immunity.
It can decrease our lung capacity.
It can increase the risk of death, especially with a higher BMI.
What does 'Quarantine 15' mean in the context of the COVID-19 pandemic?
If you've ever heard of the infamous Freshman 15 college weight gain, it's pretty much the same. Only this time, we're no longer in college. People are binge eating and drinking due to the stress of isolation and drastic lifestyle changes.
Quarantine 15, or what may have started as a simple joke in reference to our college days, has turned into a scientifically-backed pandemic reality.
How To Maintain A Healthy Weight During Social Isolation And Afterwards?
Now you know how important it is to stay healthy in this pandemic. Here are some proven ways that can help you return to your target weight, whatever that may be .
1. Eat clean(ish)
I. LIVE. BY. THIS. Eating clean is all about choosing whole foods, avoiding processed foods, and creating a healthy, mindful approach to what foods you eat. It is a lifestyle. When done right, it can do LOADS of help not only for your immunity but your overall energy, health, and even happiness.
Here are a few ways you can start:
Meal prep: Eating clean doesn't have to be hard, sad, or time-consuming! Meal prepping is a fun and simple way to have control and a plan over your yummy essentials and enjoy eating them too!
Cut down on processed foods: They're high in added salt and sugar with very low nutritional value. Instead of buying store-bought items, try making them from scratch with whole ingredients.
Cut down on or skip the alcohol and sugary drinks: Yep. It might be hard particularly this season but try to avoid drinking your calories! They rack up. Alcohol can disrupt your sleeping pattern (which can cause weight gain) and sugary drinks are unhealthy for many reasons.
Indulge Occasionally: Know that indulging in a cheat meal or special treat occasionally is a healthy part of most diets. Anything too restrictive likely won't last.
2. Exercise & get those steps in
I've been on the step counting bandwagon for a while now as it's a great way to burn calories and lose weight if you don't like working out. For added vitamin D and mood-boosting benefits, do it out in the sun with family or friends. The important thing is to find a workout or a way to move more that's fun and sustainable.
Losing weight is all about calories in, calories out so breaking a sweat won't only help you shed weight faster but also improve your mood, reduce stress, improve immunity and boost your energy! Amazeballs!
3. Maintain regular sleep patterns
Ugh, guilty with this sometimes! But we bounce back, yeah? With most people losing their usual routines and more time at home, this has caused many to lose their quality and quantity of sleep. But sleep, as I discussed in this post is so SO important for weight loss.
A big part of reclaiming your Z's (I believe) is kicking your smart phone out of the bedroom. And for goodness sakes, try not to read the news right before bed! Doom scrolling is real and also destructive to your sleep patterns. Replace the nightly news with a calming podcast or try meditating for 5-10 minutes.
4. Seek professional help
It's always best to seek professional help as much as possible when things get too overwhelming. Too much weight gain over the pandemic could be a sign that your mental health has been affected. A therapist can best give tips on ways to reduce stress and anxiety, which is a common cause of excessive weight gain.
However, if you simply just need more structure and help with losing weight, check out this 30 Day Healthy program I've made that includes everything you need to know to shed pounds, look and feel AMAZING in the next month.
5. Be kind to yourself
With all that's happening around us, it's easy to forget to take care of the most important person: YOU. You can't pour from an empty cup. The best way to be effective to others, your work, and even your weight loss goal is to forgive yourself along the way for any mistakes you might have made.
Treat yourself as you would a friend and pamper yourself too. When you're happy and motivated, it's definitely easier to crush new goals and lose the extra baggage. Be it in pounds or the past. 😉
I hope these tips inspired you to take the first few steps towards a healthier lifestyle. Staying fit and keeping your weight in check won't only do wonders (And I mean WONDERS!) for your body but your mind and overall wellness too. Here's to doing your best, choosing YOU, and making small changes to better days.
This post contains affiliate links for products I use regularly and highly recommend.