Need a low-carb, keto-friendly, and sugar-free ketchup? We're making it! This post shares my homemade ketchup without sugar recipe that's shockingly similar to the real deal. (Minus the bad stuff!)
Autumn is my fave time of the year.
It's the perfect season for a good walk outside. Everything seems so nostalgic.
And it means we still have lots of grill time outside! Wahoo! So fun. It just brings out the kid in me. I guess that's a good thing since I have 4 of them…(Maybe 5 if you include Dustin. Just kidding.)
What I love most about grilling is that it brings lots of families together outdoors. You get to cook with simple but flamin' good recipes best paired with refreshing drinks.
Then, you have your proteins and veggies all lined up for that perfect char. And since we're in Dallas, y'all know it's never complete without one thing: the sauce.
In this post, I'm sharing how to make a fantastic, keto, sugar-free, and clean-eating version of America's most beloved ketchup. Let's go!
Is Ketchup Full Of Sugar?
If you're buying traditional store-bought ketchup, then yes, it contains lots of sugar.
And, it's loaded with high fructose corn syrup, which you'll want to skip if you're trying to avoid refined sugars and processed foods.
The sugar content varies per brand, but generally, it can rack up a third of the ketchup's entire content – which is a LOT. For every tablespoon of ketchup, that's a teaspoon of sugar. Eek.
Yep, the typical store-bought condiment is full of sugar and spices, but mainly sugar!
The good news is there's a way out of this insulin-spiking treachery because homemade ketchup is quite easy to make!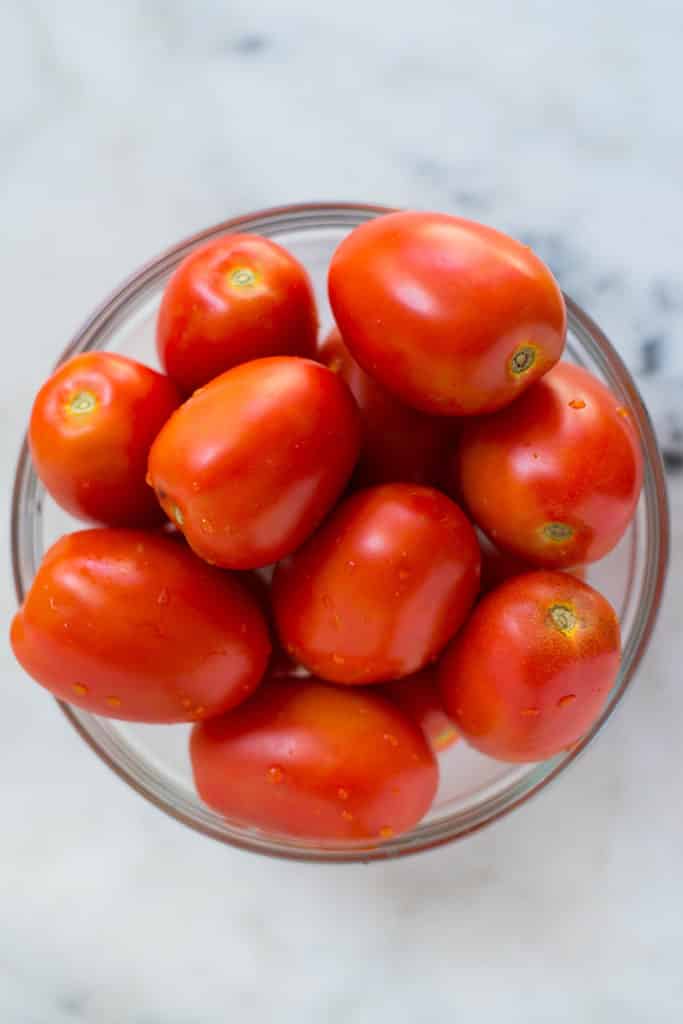 Is There Any Ketchup Without Sugar?
"But what about sugar-free ketchup brands?" You might ask.
Yes, you should be able to find some brands at your nearest grocery. However, I would still try to avoid them as much as possible since most of them compensate with artificial sweeteners.
The best, cleanest, low-calorie, and sugar-free option is still to make your own at home. Don't worry, it's not tough to do. A fabulous homemade sugar-free ketchup is yours to enjoy with a little bit of time in the kitchen.
What Is The Secret Ingredient In Ketchup?
The secret to an awesome clean sauce like this sugar-free, low-carb ketchup has less to do with what we've added and more to do with what we've skipped.
We get rid of the nasty high fructose corn syrup and replace it with a healthy sweetener (raw honey). For those of you who'd like to know more about sugar substitutes, take a look at my post.
You'll also find insane amounts of sugar and sodium in the typical tomato paste and sauce. So we use no-sugar and no-salt-added versions. Thus, we cut down on calories, sodium, and sugar.
Not to worry: It still tastes SO GOOD!
What Is In This Homemade Ketchup Without Sugar?
This sugar-free healthy version has 7 simple ingredients! Easy. All you have to do is combine them in a small bowl, stir well, and you're good to go. No saucepan, blender or need to simmer over low heat. NONE of that.
This recipe is simple, gluten-free and dang tasty! You'll find a more detailed recipe below. 
For now, here's what creates your clean ketchup:
Tomato sauce (No sugar/salt added): Mixed with the other seasonings, you'll get the same savory tomato flavor minus the overwhelming dose of sugar and sodium. Yum! We're also getting your antioxidant dose of lycopene from this healthy tomato sauce which is excellent for your heart.
Tomato paste (No sugar/salt added): This helps seal in that extra burst of flavor plus lends that nice thickness you get from ordinary ketchup. You're also getting additional benefits of vitamin C, vitamin K, potassium, and folate from more tomatoes. Woot!
Onion powder: It's basically dehydrated onions, so it still contains nutritional benefits like magnesium, potassium, and calcium (but in lower doses). It's also low in fat and calories, which is, of course, our kind of thing!
Sea salt: Also minimally processed, and you get a good amount of minerals like potassium, iron, and calcium.
Apple cider vinegar (Or regular white vinegar): I'm a huge fan of ACV. I can name 19 benefits. It's known to help aid in weight loss, improve digestion and reduce bloating. It also has antioxidants, minerals, and amino acids! Too good. 
Garlic powder: Everything just tastes better with garlic. It's especially great for sauces and dips like this that need a finer version of the usual ingredients. It offers a good dose of minerals plus vitamin B6 and B1, selenium, manganese, copper, and zinc.
What Goes Well With Homemade Ketchup?
Oh, the options! Where do I start? If it were just up to me, I think I could eat almost anything with homemade ketchup. But yes, let's say I had to pick…
Along with my best homemade burger and fave sweet potato fries, here are some of my favorite dishes that pair especially well:
Baked Almond Chicken Strips (The kids will love this. You will love this. It's the perfect summer snack to enjoy outdoors. Anything dipped in an almond crust is a sure-fire way to level up a dish.)
And let's not forget to try a good ol' traditional Buttermilk Fried Chicken. This recipe is healthy and amazeballs too!
Does Ketchup Need To Be Refrigerated?
Homemade ketchup is easy to store. It contains apple cider vinegar which helps preserve it. And it should keep well for about a week or more. Keep in mind, this recipe makes quite a lot of sauce, so you might want to half the recipe or just keep the rest of the mixture chilled for later.
Don't you just love the idea of a sugar substitute like good-for-you honey in your beloved ketchup? I knew you would! Make this additive-free ketchup recipe, store in a glass jar and use with recipes like healthy chicken nuggets (your kids are gonna love this ketchup, guaranteed).
NOTE: The sauce has a tendency to separate a bit after a while. In that case, just give it a quick stir and it should be good to go!
More Healthy Sauce Recipes
Did you know this recipe is a keto ketchup recipe? And are you on the lookout for clean eating food? If you're a sauce kind of person like me, you might enjoy making these other healthy recipes below. No more store purchases for sauces, and that's a win!
This post contains affiliate links for products I use regularly and highly recommend.
Homemade Ketchup Without Sugar | Keto and Low Carb
My homemade ketchup without sugar recipe that's shockingly similar to the real deal. (Minus the bad stuff!)
Categories:
Clean, gluten free, Healthy, Low Carb, Side, Vegetarian
Ingredients
Homemade Ketchup Without Sugar*:
1

can tomato sauce

15 ounce, no sugar/salt added

1

can tomato paste

6 ounce, no sugar/salt added

3

tbsp

raw honey

1 1/2

tsp

onion powder

1 1/2

tsp

sea salt

2 1/2

tsp

apple cider vinegar

or regular vinegar

1/8

tsp

garlic powder
Instructions
In a small bowl, combine no sugar or salt added tomato sauce, no sugar added tomato paste, raw honey, onion powder, sea salt, apple cider vinegar, and garlic powder and stir to combine well.

Garnish with minced Italian parsley, if desired.
Recipe Notes
*As written, the homemade ketchup makes quite a lot of sauce. You can either halve the recipe or store the extra in the fridge for later.
Nutrition Facts
Homemade Ketchup Without Sugar | Keto and Low Carb
Amount Per Serving (20 fries)
Calories 114
Calories from Fat 35
% Daily Value*
Fat 3.9g6%
Sodium 279.8mg12%
Carbohydrates 25g8%
Protein 2.8g6%
* Percent Daily Values are based on a 2000 calorie diet.