Do you ever feel a bit sluggish and puffy? An easy way to feel better quickly is by walking more. It's true! This post will show you how walking can be your best exercise to reduce inflammation.
I LOVE walking! Which is a good thing because it's a big part of my day. With my work, I'm often on my feet. And after that, the kids keep me going from activity to activity. Also, Dustin and I make an effort to walk together most weekdays in the early afternoon. We talk business but also make a little bit of time for each other. It's pretty important, right?
It's also essential to take time for yourself—and walking is a great way to do that. Walking serves so many purposes and also gives you the chance to enjoy the great outdoors, something that is always good for our mental health. Did you know that walking is the best exercise to reduce inflammation? Read on, and I'll give you the scoop!
Does Walking Help Inflammation?
Walking most definitely helps with inflammation. There are tons of studies that prove just that. People who fit walking into their lifestyle (instead of always being sedentary) have lower levels of inflammatory markers in the body. This is great news for people of all ages and backs up what we already know—that moving more means a healthy life.
How Does Exercise Reduce Inflammation?
We'll look at a little science. Walking, like other types of exercise, has benefits:
Strengthens the heart
Helps control your weight
Builds muscle
Stimulates the immune system
Reduces the risk for disease
And, walking is one of the best exercises to reduce inflammation. A study documented that 20 minutes of walking works to stimulate cells that regulate inflammation. Tumor necrosis factor-alpha (TNF-a) was reduced significantly after 4 weeks of moderate exercise in test subjects. All the more reason to get out there and move, right?
What Is The Fastest Way To Reduce Inflammation In The Body?
The fastest way to reduce inflammation in the body is to change your eating habits to include anti-inflammatory foods. There are a ton of delicious foods to choose from–>look here and I've got a 5-Day Anti-inflammatory Diet Meal Plan you can follow, too. It'll give you the boost you need to get started and the recipes are easy peasy!
Other ways to reduce inflammation fast are:
Can Intermittent Fasting Help With Inflammation?
I've also got to put in a good word for Intermittent Fasting. I'm telling you, this lifestyle change will kick inflammation to the curb! Intermittent fasting decreases inflammation, lowers your blood pressure, and increases your metabolism among many other things. Take a look here and here!
When you follow Intermittent Fasting, you'll also benefit from reduced cravings. That's a big bonus there when it comes to inflammation. I've written a post on cravings if you need help with that. Read more by clicking on this link.
How Long Does It Take To Reduce Inflammation In The Body?
How long it will take to reduce inflammation in the body depends on how long you've had it and how much inflammation has taken over. But still, every step you take toward reducing inflammation is a step closer to being a better you. So, it may take 2 weeks or it may take 2 months to really remove all inflammation. But I can tell you this – every day that you walk and eat a healthy diet you will see improvement in how you feel. Guaranteed!
What Is The Best Exercise To Reduce Inflammation?
Absolutely every type of exercise reduces inflammation. Let's look at the top 4.
Walking: Think about it. Walking is free and doesn't require any special equipment. You can do it in all weather once you get used to it, and the impact on your mental health is just awesome.
Cycling: Yes, this exercise takes a bike, but you can ride either inside on a stationary bike or outside around the neighborhood. Either way, it's a low-impact form of exercise to reduce inflammation.
Yoga: Not only do the deep breathing, meditation-like poses, and stretching make you feel amazing, but you'll get lots of benefits from yoga. Think lowered blood pressure and less anxiety to start.
Resistance training: I really enjoy strength and resistance training. See my workout here. You'll see it's easy to exercise at home, and simple moves like squats and pushups can help inflammation.
I'll say that I think the best exercise to reduce inflammation is walking because it's easy to incorporate into your day. Walk to the mailbox, park far from the store in the parking lot and take the dog for an extra turn around the block every day. It's doable!
What To Look For As Signs Of Inflammation
Here are the signs:
Headaches
Constipation
Bloating and gas
Fatigue
Memory loss
Joint pain
Weight gain or inability to lose weight
Best Foods For Reducing Inflammation
Along with walking as the best exercise to reduce inflammation, you'll want to think about foods that work to eliminate inflammation, too. I'm going to put smoothies at the top of the list. Why? Because you can add a lot of anti-inflammatory foods in your smoothie and grab one to drink on your walk. Popular smoothie foods like kale, kiwi, and flaxseed are all superfoods!
You can watch my video on anti-inflammatory foods and take a look at the list here, too:
Nuts
Beans
Garlic
Flaxseeds
Green tea
Broccoli
Avocado
Mushrooms
Turmeric
Peppers
Grapes
Dark chocolate
Cherries
Extra virgin olive oil
Tomatoes
Leafy greens
Fatty fish
Berries like strawberries
I've got tons of recipes with all of these ingredients. Take a look around the site, and don't miss yummy items like avocado toast, cherry cheesecake, and black bean enchiladas. Remember to drink plenty of water. And try apple cider vinegar in your water; it has lots of benefits! On the flip side, steer clear of food like packaged stuff (processed granola bars, for example), chips, fried foods, and excess caffeine.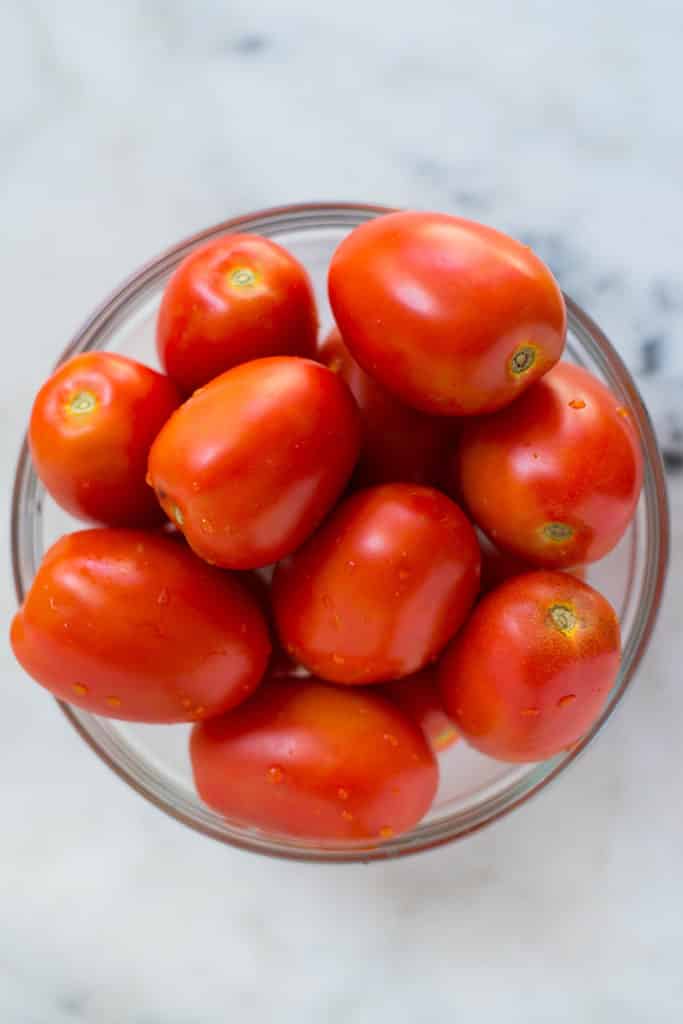 Remember Inflammation Is Sometimes Essential
This is an important closing point. Inflammation is a natural process and a necessary one. Inflammation is part of the body's immune response – if we have an injury or get sick, the immune system is there to pick us back up and heal us. It's when inflammation gets out of hand and starts to drag us down that things go the wrong way.
So start walking if you haven't already (see my post on the good thing about having a step goal), and you'll see positive results before you know it!
This post contains affiliate links for products I use regularly and highly recommend.