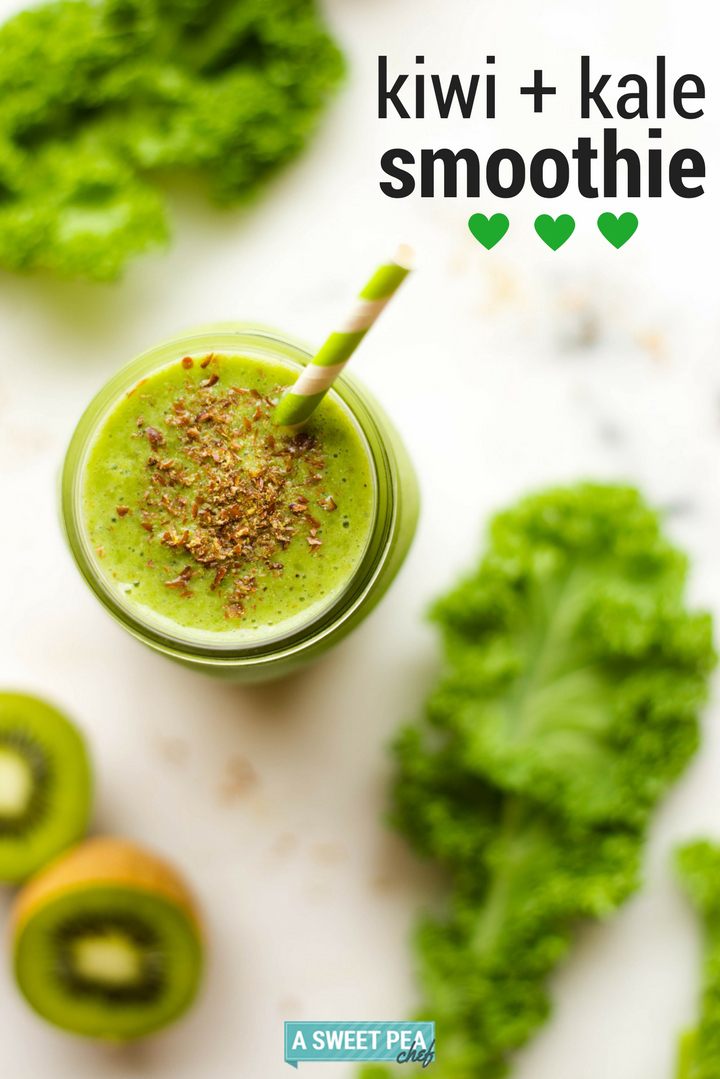 Breakfasts used to be such a hassle for me, especially on busy weekday mornings.
Before I found the beauty of clean eating and this healthy lifestyle I now love, I would rely on sugary cereals, baked goods, or just skip it entirely.
Aaaand in about an hour and 14 minutes or so after eating my breakfast, I was hungry again.  And tired.  Sigh.
No wonder I snacked all the time and had no control over my eating back then – I was hooked on sugar and empty carbs.  More on that here.
Starting to eat unrefined foods, for me, truly started with introducing protein shakes and smoothies into my daily routine.  They allowed Dustin and me to have a quick and easy breakfast we could actually make then take with us in the car on the way to work.  They also worked for a quick and healthy snack.
Just blend and go = snacking and breakfast perfection.
Over time, I've added lots of fun, new, and yummy protein smoothies to our routine.  It's always nice to add new flavors, colors, and textures to keep things interesting, I think.
Smoothies are great too because you can create similar flavors to foods you love, but in a healthier way, like this Blueberry Muffin Protein Smoothie, this Oatmeal Raisin Cookie Protein Shake, and this Pumpkin Cheesecake Protein Smoothie.  Yum.
With how many smoothies we've made over the past few years, I'm still shocked that my blender has held up!
For the longest time, I avoided adding kale to my smoothies.  Instead, I usually chose to add fresh spinach, if adding greens.  I always worried the kale wouldn't break down enough in the smoothie and it would be all grainy.
Plus I knew Dustin wouldn't touch it if it had kale in it.
But I was so wrong.
While kale does require a bit longer to puree in the blender (like an extra 45 seconds or so), it tastes great and adds tons of nutrients, making it the perfect food to chow down on first thing in the morning.
Plus I love the combo of the kale with the kiwi in this smoothie, too – it's so green, vibrant, and fresh.  Hard to NOT feel super healthy when you're drinking it.
Shockingly Dustin probably likes this kiwi and kale smoothie even more than me!  He loves the flavor and can't believe he enjoys drinking kale.
A couple notes on preparing this yummy smoothie…
One. If you want to add in some protein powder to make this a full meal, I recommend using a vanilla or unflavored protein powder.  Both work beautifully.
Two. This smoothie is very dependent on the sweetness and ripeness of the fruits so the riper, the better.  If you have unripe kiwi or banana, you'll probably need to add in a little more raw honey.
Three. If you're nervous about the kale, please try it – just once – to see what you think.  I bet you'll love it.
Four. To make this vegan, just replace the raw honey with pure maple syrup.
Five. For more recipe ideas that use only unrefined ingredients, grab my free one day cleanse to get started today!
Kiwi And Kale Smoothie
This Kiwi and Kale Smoothie is so easy to make for a healthy breakfast or snack and is loaded with fiber and protein to start your day off right.
Categories:
Clean, gluten free, Healthy, Vegetarian
Keyword:
kale kiwi smoothie, kale smoothie, kale smoothie recipe
Ingredients
1

ripe banana

1

ripe kiwi

peeled and diced

1/2

cup

kale

washed and tightly packed

1

cup

unsweetened almond milk

1

tsp

raw honey

optional

1

tbsp

flaxseed meal

1/2

cup

ice
Instructions
Add the unsweetened almond milk, banana, kale, kiwi, raw honey, flaxseed meal, and ice to a blender.

Now, blend everything until it's very smooth. You may need to blend a good minute or so to really puree the kale, depending on the strength of your blender.

If your shake is too thick, you can add a little more almond milk or, if it's a little too runny, add a little more ice and re-blend.
Recipe Video
Recipe Notes
To increase the protein and make this smoothie a whole meal, you can also add 1 scoop vanilla or unflavored protein powder.
Nutrition Facts
Kiwi And Kale Smoothie
Amount Per Serving (1 g)
Calories 215
Calories from Fat 51
% Daily Value*
Fat 5.7g9%
Sodium 181.7mg8%
Carbohydrates 39.8g13%
Protein 6.4g13%
* Percent Daily Values are based on a 2000 calorie diet.
This post contains affiliate links for products I use regularly and highly recommend.